Tanker Japan Limited Edition
Our rider driven philosophy continues to be the foundation of Tanker development at Rad-Air.
The Japan Limited Edition model is a testament to this ethos. The new refinements were tested in the Land of the Rising Sun both in and out of bounds in Minakami, Myoko, and Hakuba. The lasting influence from the incredible crews from Drip-n-Drops Coffee, Lotte Arai, Kodama Lodge, Happo-Kan, and Skunk Works helped shape the board we now offer in limited release.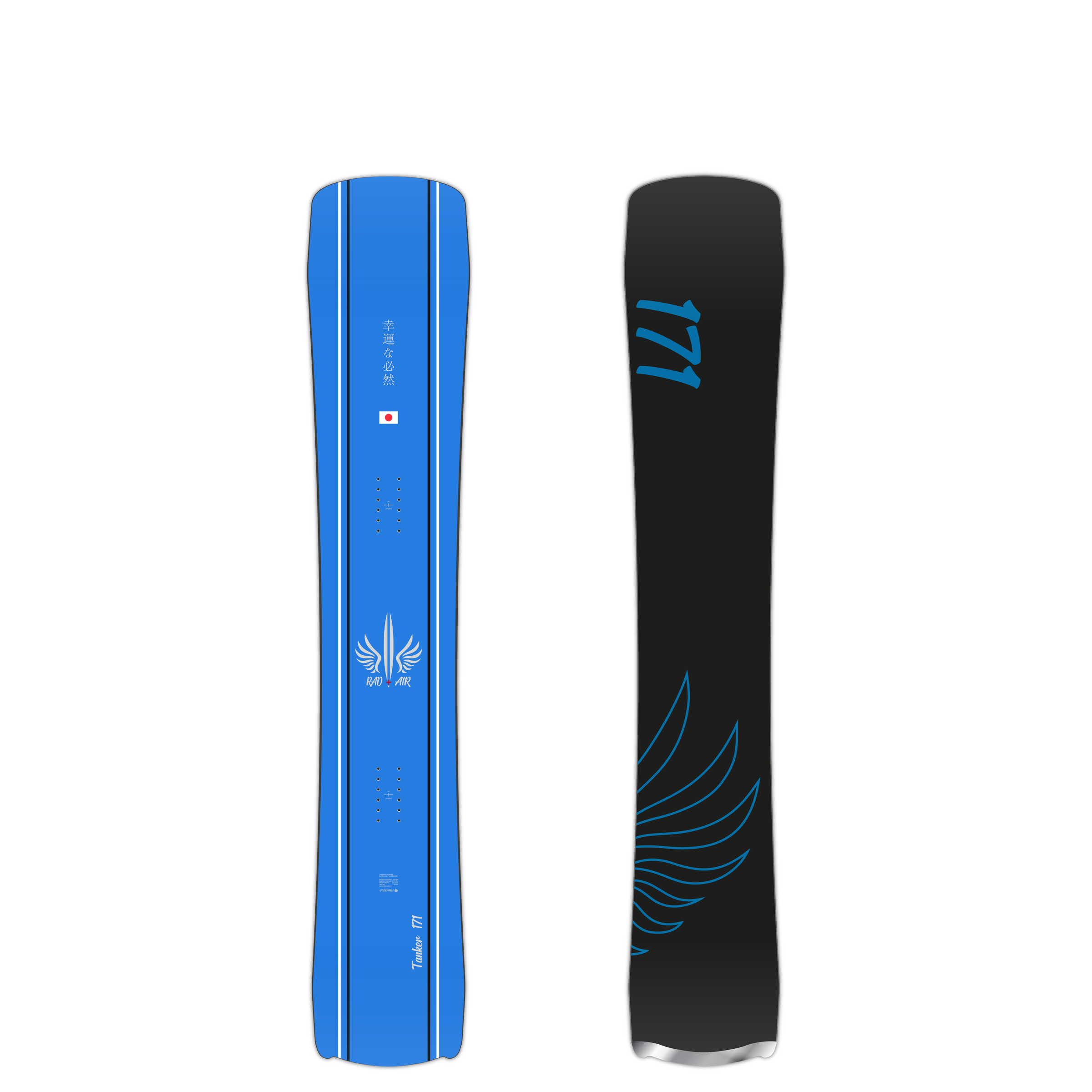 Tanker 171
A lightweight longboard shaped for lighter riders and YES, Ladies too! If your preferred terrain is the steep and deep, couloirs and narrow trees – this is the board to go with. It's a 171 but feels much shorter and you'll be surprised by it's quick edge-to-edge transition !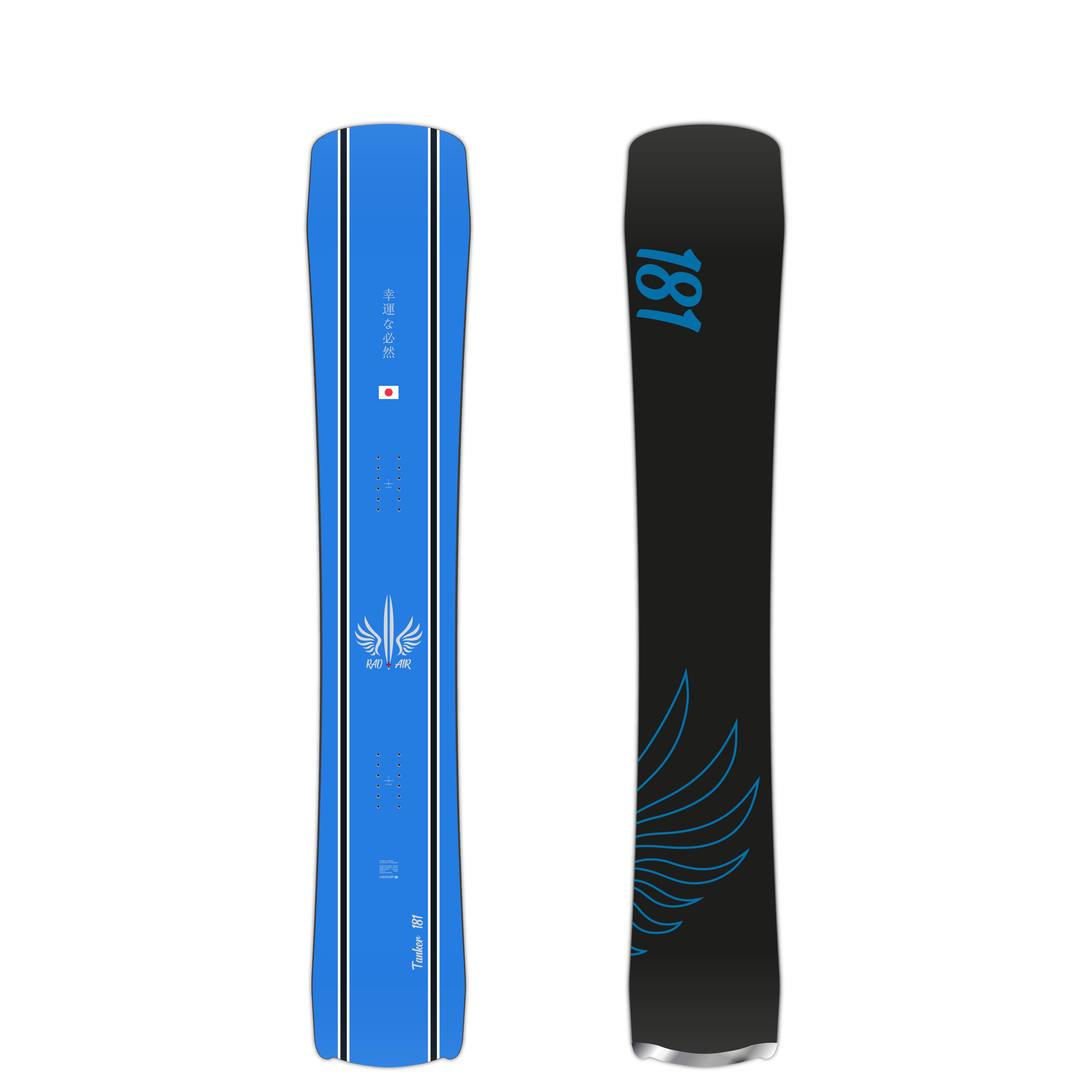 Tanker 181
You know that you want that extra 10 cm for wide open and not super steep terrain. This is what drove the design for the 181 and you'll find a ride that is the perfect all-around all-montain board you always wanted. Incredible edge hold makes it a deck that is extremely versatile, no matter if it's untracked terrain or corduroy groomers.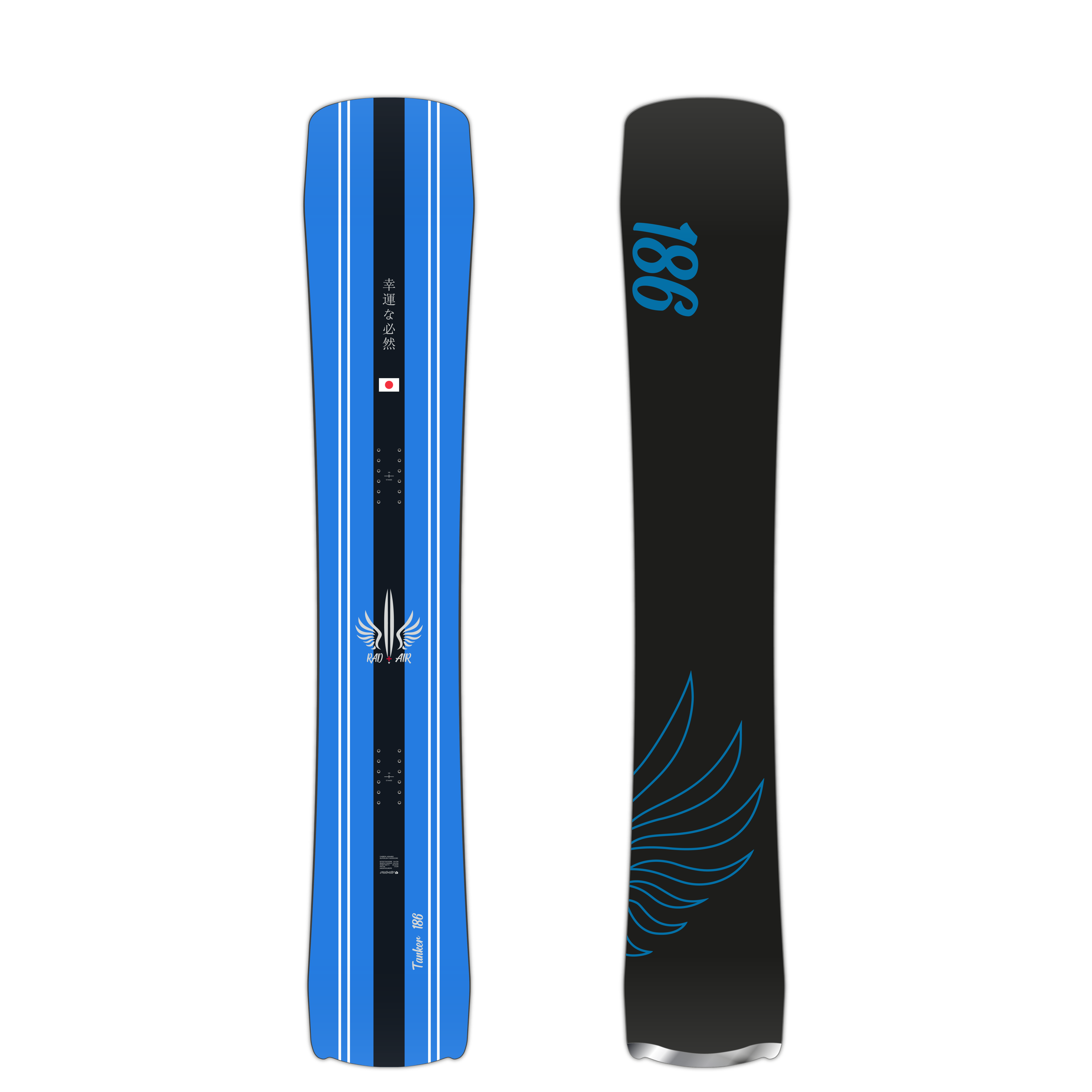 Tanker 186
Designed for the big footed or heavier rider or one who wants to take advantage of its wide body shape and outstanding floating performance. Wide bodied but still remarkably quick from edge-to-edge. Its extra surface area offers incredible float and surf ability, especially in waist deep powder and tracked-up terrain.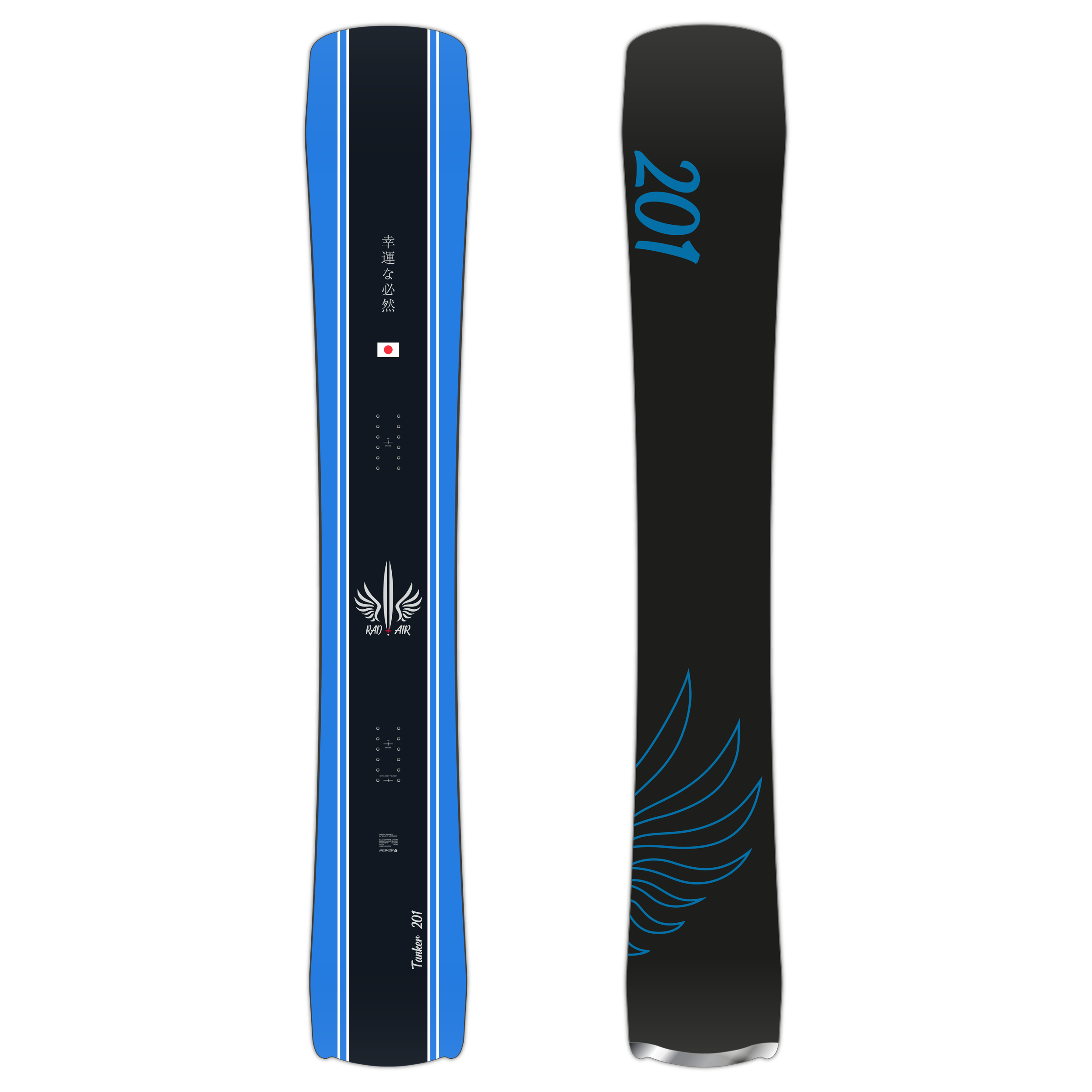 Tanker 201
Against popular belief – SIZE MATTERS!
The 201 is the premier RAD AIR flagship. No other longboard is consistantly on the podium of famous longboarding events like the Longboardclassic – the Woodstock of snowboarding. If you crave maximum floatation in combination with rock solid edge hold in a surprisingly quick turning shape, then the new progressive sidecut radius of the 201 makes it the board of choice.
The Tanker 201 is a true Big Gun that provides an easy and fluid ride in all conditions!.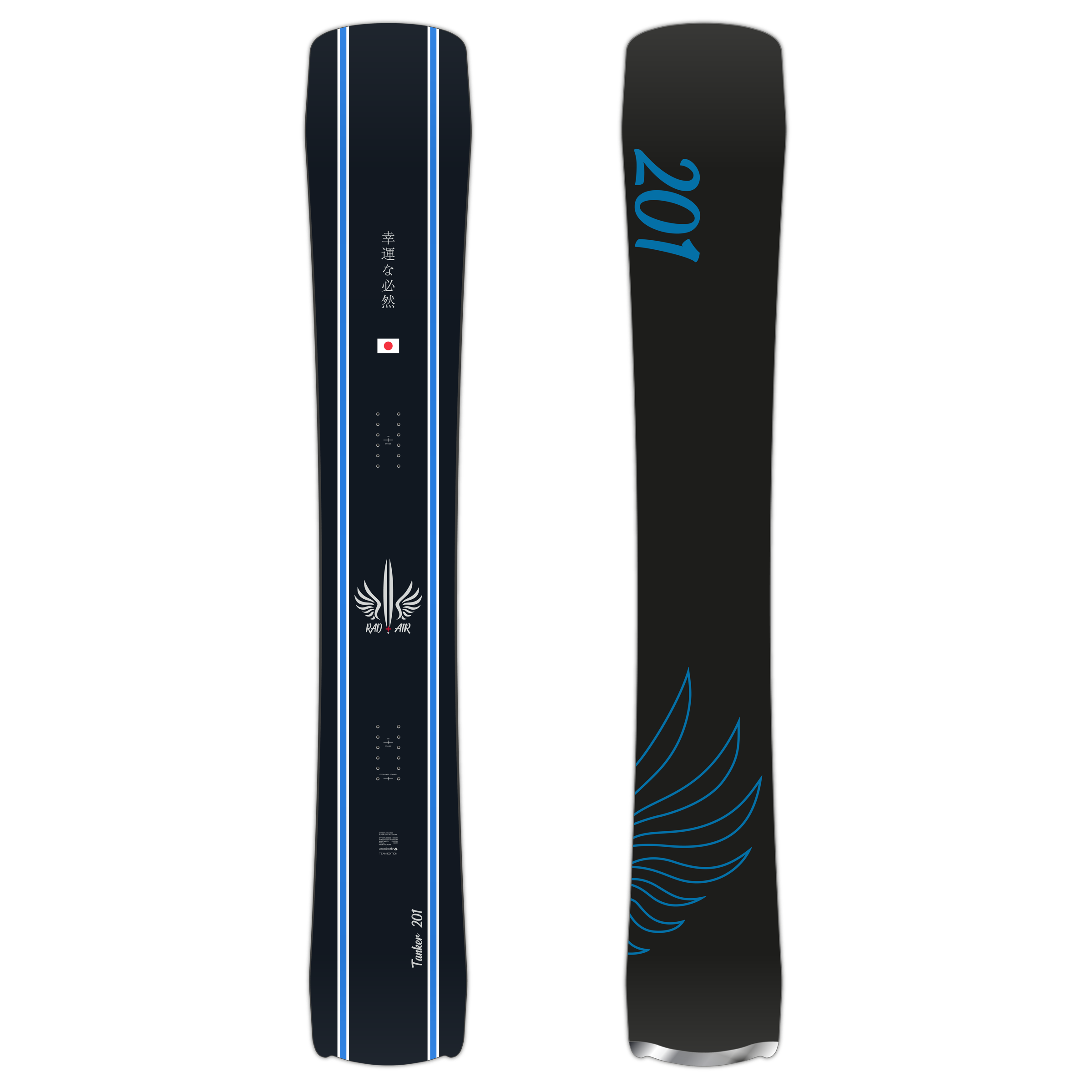 Tanker 201 TEAM EDITION
While the Tanker 201 is the premier RAD AIR flagship, the Tanker 201 Team Edition is your favorite rock album with the volume cranked to 11! Stiffened with an extra layer of premium materials for maximum response, this is not a board made for the weak of heart. It requires complete commitment from the riders that choose it because it has no equal and will take you to the limits of your abilities. If you are a hard charging freeride fanatic looking for the ultimate ride, the Tanker 201 Team Edition is your weapon of choice for all mountain madness.
Rock till you drop and Ride On!