FLO ORLEY WINS FREERIDE WORLD TOUR IN NORWAY
who says daddies cannot rip?
flo wins his first world tour stop this season in roldal, norway…..on his 172 rad air tanker!
austrian youngster chris schnabel finished 3rd behind swiss emilien badoux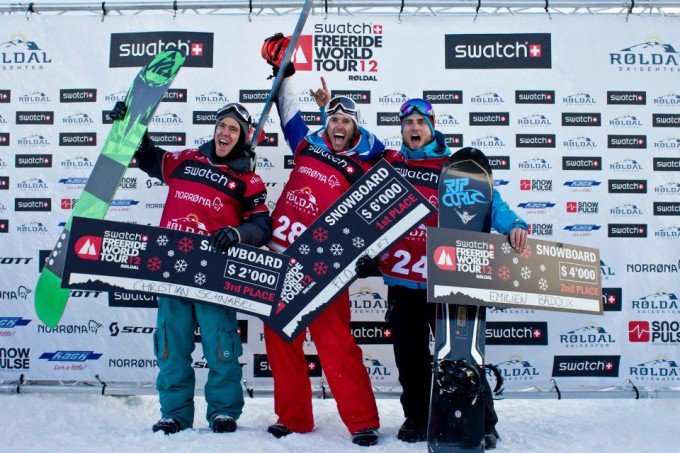 flo is now 4th in the current freeride world tour ranking.
check out flo`s line from his helmet cam and more footage from the event HERE.
next world tour stop: fieberbrunn, austria, 10. of march!